Flash extensions are plug-ins that adds extra capabilities and features to Flash. To install the extensions you will need the Adobe Extension manager which usually comes installed with Flash. If you do not have the Extension manager then visit adobe.com and download it. You also need to make sure you have the corresponding version of the Flash with the extension manager.

Below I will show you how to install extension for Flash CS4.


Step 1

Open up a new Flash file. Then select Help > Manage Extensions which should open up the Extension manager. You could have alternatively directly opened up the extension manager from start menu.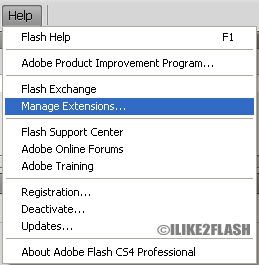 Step 2

Select the 'Flash CS4' from the product list on the left side of the extension manager.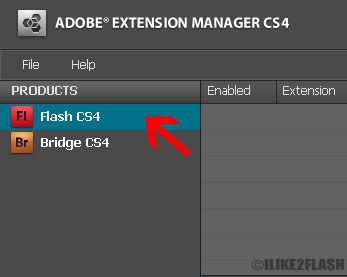 Step 3

Select the 'Install' button on the menu bar, or you can alternatively choose File > Install Extension. You then need to locate the mxp file and click ok.





Step 4

Hit the 'Accept' button when the Extension disclaimer window appears. You then need to restart Flash CS4. The extensions will be installed when you have restarted.