I found an interesting twist on the classic Tetris game at: firstpersontetris.com. In firstpersontetris the game mechanics of Tetris are exactly the same as all forms of the game. However, the main difference is that the game pieces don't rotate as normal. Instead of the game pieces being rotated, the whole game screen gets flipped and rotated. This makes the game more challenging as the game pieces could be falling in the left, right, up or down direction.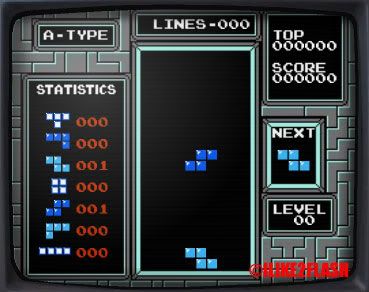 The design of the game is quite unique. The game is displayed inside a television set which occasionally flickers. On top of the television there is a VCR player and some old fashion VHS tapes. There is also the old NES video game console below the television.
If you like Tetris then why not give this Flash game a try. Its free and you don't need to download anything.